Waterford Rider Gallery
Thanks to the many fine Waterford owners who've contributed photos to this gallery.




Matthew Nolan Holds up Dad's Bike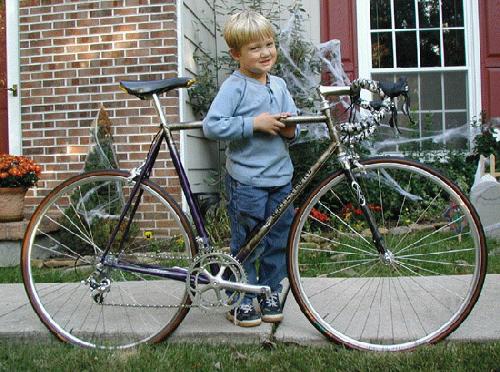 Scott Nolan got his Waterford back in 1996 with this unique styling - Black marble over a silver to blue fade. He's outfitted it with a Wound-up fork, Record drivetrain and other goodies. Son Matthew loves to help Dad clean his bike!