Waterford Rider Gallery
Thanks to the many fine Waterford owners who've contributed photos to this gallery.




Akimoto Treats Japan to Waterford Beauty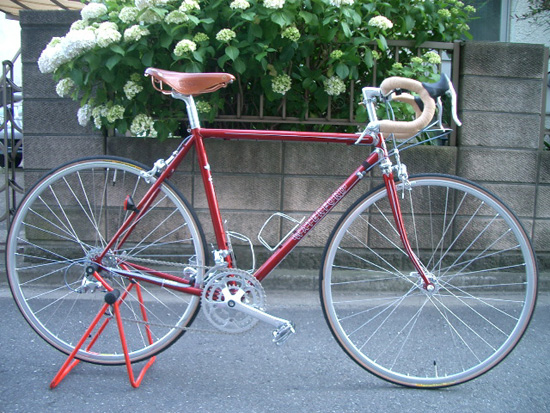 This photo shows Takashi Akimoto\'s RST-22 with Stainless Steel lugs, set up with a truly classic look with tan bar tape and Brooks saddle. This photo was taken near his house in Japan. He writes:

The bike was completed last weekend and I only have a 80 miles on it but I easily understood how fantastic this bike is. The bike is very stable in any speed and go up a slope in comfort like someone pushing my back. Of course I am really satisfied with artwork like paint job and stainless lugs. My friends are amazing the level of craftsmanship. It is a real pleasure to ride this bike. I want to say thank you to all of Waterford staff.