Waterford Rider Gallery
Thanks to the many fine Waterford owners who've contributed photos to this gallery.




Mark Weslock - 2002 Prudhoe Bay to Key West - Solo on his Adventure Cycl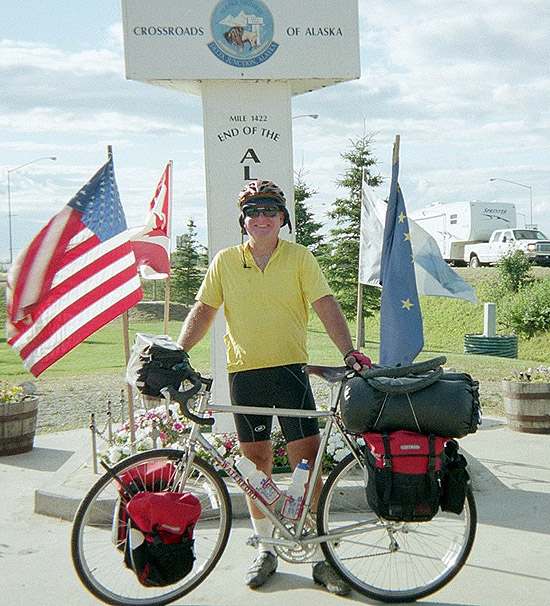 Michigan native Mark Weslock undertook last year what may be the first solo unsupported tour from Prudhoe Bay on the Arctic Ocean all the way to Key West, Florida, as south as America goes on the North American continent. His classy silver Adventure Cycle served him through hundreds of miles of what are essentially jeep trails in northern Alaska to the plains of the northern Midwest all the way to sunny Florida. Packed with 50-60 pounds of gear, Mark's Adventure Cycle held rock steady all the way.

Mark put together an excellent web site whose tour log makes great reading! Visit markweslock.home.att.net and enjoy the tour!