Waterford Rider Gallery
Thanks to the many fine Waterford owners who've contributed photos to this gallery.




Craig Wandke - Bridges the World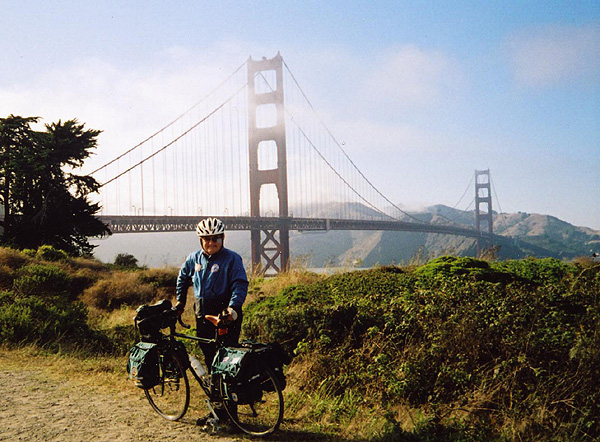 Craig passed in this photo from his first major ride:

Just picked up my new Adventure Cycle (Winning Wheels in Pacific Grove, CA) and it is a glorious collection of metal, rubber, and leather, indeed! Am a serious cyclist, and have been riding for 26 years, and decided to take the Big Plunge and treat myself to the best touring bike available. Am not disappointed....I just love its handling and stability...even fully-loaded!

Am attaching a picture of me and my new bike at my favorite cycling place in the whole world! My maiden voyage several days ago was through the usual fog and gusty winds on the bridge, and the bike, despite it being my second ride, handled like an old friend, and I maneuvered across the span through the usual howling wind with complete confidence, as though I had been riding the bike for decades.

A magnificent machine, ....thanks, all!

Thanks, Craig for those nice words.