Waterford Rider Gallery
Thanks to the many fine Waterford owners who've contributed photos to this gallery.




Bill Ziegler and his RS-14 get Picked Up by the Cupertino Bus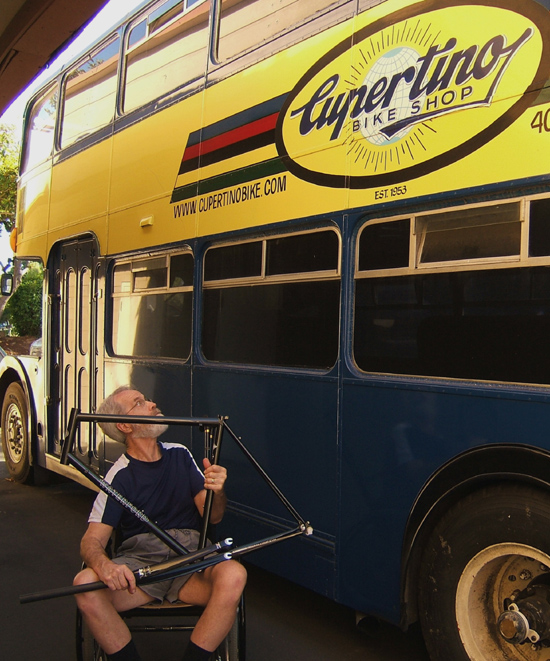 Bill sent us some great photos with him and his at the time brand new RS-14. Here he is with his frameset next to Cupertino Cyclery's double decker bus.