Waterford Rider Gallery
Thanks to the many fine Waterford owners who've contributed photos to this gallery.




Forever Jayhawks - Wayne Mark's Elegant Tribute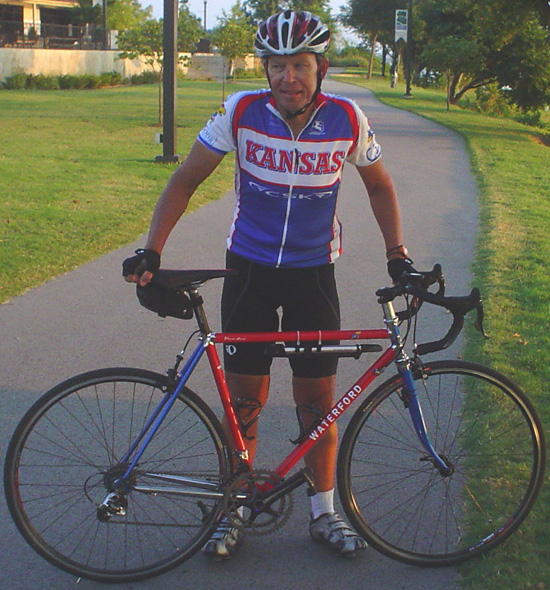 Wayne shows off his Waterford on his early morning ride through Tulsa, OK. Jay made a stunning statement about his alta mater, Kansas U with this Jayhawk themed bike. Sporting stainless steel lugs and Reynolds 953 chainstays, you can see the Jayhawks logo on the top tube. Wayne writes:
" I've put about 2100 miles on it and am more pleased with it every day. " - and this report is only three months after he got his bike!
Thanks go to Lee's Trek Bicycle Store for their extra effort on this bike.