Waterford Rider Gallery
Thanks to the many fine Waterford owners who've contributed photos to this gallery.




Peter Chisholm Succumbs to Spring Fever with his 953-RS22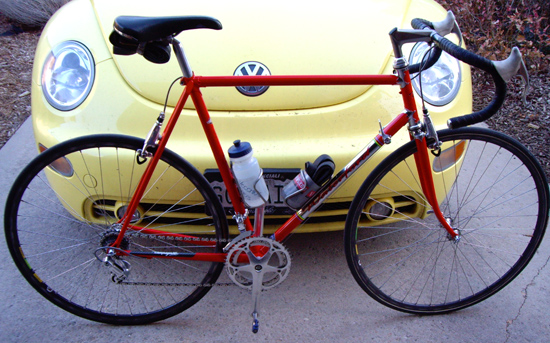 After enduring "Where's my bike" from Vecchios founder Peter Chisholm for nearly 2 months, we shipped out his Reynolds 953-equipped RS-22 (with bare metal downtube panel bordered with our world champ stripes). The very next day, we received this photo and a his report of a "bright, lively ride" - and probably the fastest rider gallery entry in history. May you have many happy miles on your new bike!