Waterford Rider Gallery
Thanks to the many fine Waterford owners who've contributed photos to this gallery.




Bill Nielsen Shows Off Rolling Art in a Museum of Bike Art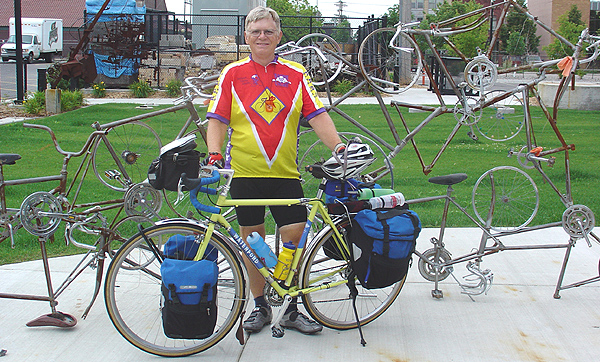 Bill Nielsen celebrated his recent retirement with a ride across the country on his Waterford 1900. This shot was taken in the Sculpture Garden at Plains Art Museum, part of the University of North Dakota at Fargo. Bill's also a member of one of our favorite clubs, the KR Bike Club, headquarted in Kenosha, Wisconsin. Thanks go to Yellow Jersey in Madison, WI for putting this bike together.