Waterford Rider Gallery
Thanks to the many fine Waterford owners who've contributed photos to this gallery.




Keith Beato - Passes out credit for his brand new Waterford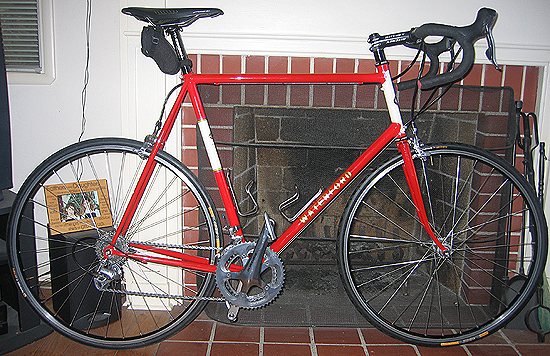 Thanks for this letter from multiple Waterford owner Keith Beato:
"I want to express my thanks to you, Dave Wages, Dave Helleksen for this latest addition to my Waterford experience. The size and geometry is right on for ultra long distance riding! The paint job, lugset carvings, and seatmast treatment makes this frame truly dazzling.
For the record the complete bike weighed in at a little over 19.25 lbs built with - DuraAce 10 speed Double, Ritchey Axis 120cm Stem & 44cm WCS bar, Thompson Masterpiece Seatpost, King Headset, Ti bottle cages, and Open Pro 32 w/3X DT 14/15 spokes & DA hubs & Ultegra 6620 pedals. Not bad for a frame & fork of this size with handbuilt wheels. "
Thanks to you, Keith!
Keith Beato recently finsihed the 188 mile San Francisco Brevet in just over 12 hours, nearly 18 1/2 mph!