Waterford Rider Gallery
Thanks to the many fine Waterford owners who've contributed photos to this gallery.




Scott Muramatsu takes Oregon Weather in Stride with Reynolds 953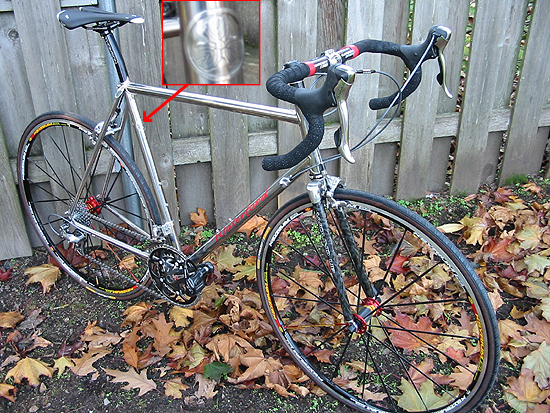 Oregon's wet climate is no problem for Scott with his new 22-Series Waterford with Reynolds 953. We also worked with artist Jennifer Green to create a special seat tube badge for this bike. Scott writes:
"I thought I would send you some pics of the finished bike.
It rides sweet and smooth, I love this bike, there is something about the silkiness of a steel frame and a cool one at that!!
Thanks."