Waterford Rider Gallery
Thanks to the many fine Waterford owners who've contributed photos to this gallery.




Now it's a Fixie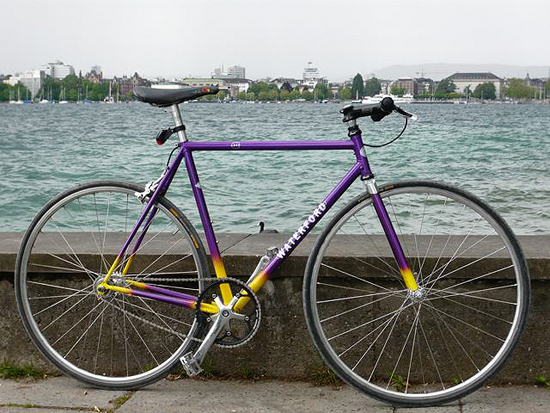 Every so often we get another great photo of Andrew and/or his bike against some fine Swiss background. Now his 1200 has gone on to its next life - this time as a fixie for cruising the streets of downtown Zurich. Here it is parked up against a wall overlooking Zurichsee and the downtown skyline. Andrew writes:
"My 1200 series from 1996 has been reborn as a fixie. Check it out. Does this bike look cool or what. And it's a blast to ride -- the geometry works really well in this set-up."
What a wonderful reward!