Waterford Rider Gallery
Thanks to the many fine Waterford owners who've contributed photos to this gallery.




Stan Cooper Shows off his Polished 953 Waterford over the San Francisco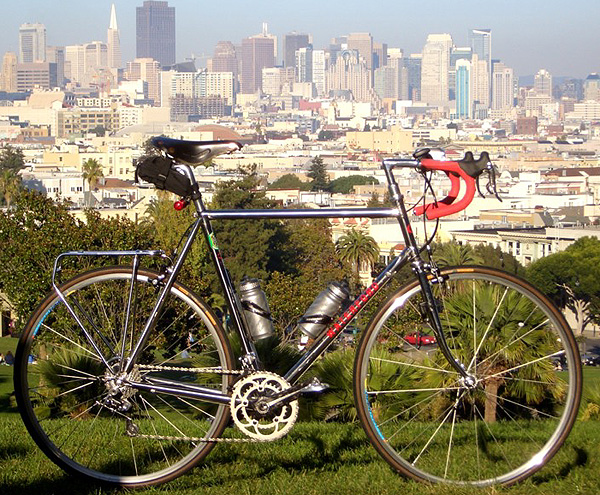 Stan writes, "I thought you might enjoy this photo I took during my ride today. It was sunny and about 60° here. This is at the top of Dolores Park overlooking the San Francisco skyline. The rear rack is a Tubus Luna in polished stainless steel (0.8 lbs) I recently added for credit card touring."
Oh yes we do, especially as we post this with the temperatures hovering around 10 degrees here on a cold Wisconsin day. Thanks go to Stan for his help monitoring the Waterford Forum.