Waterford Rider Gallery
Thanks to the many fine Waterford owners who've contributed photos to this gallery.




Phil Ballou's Stainless RS-22 Reborn with SRAM I-drive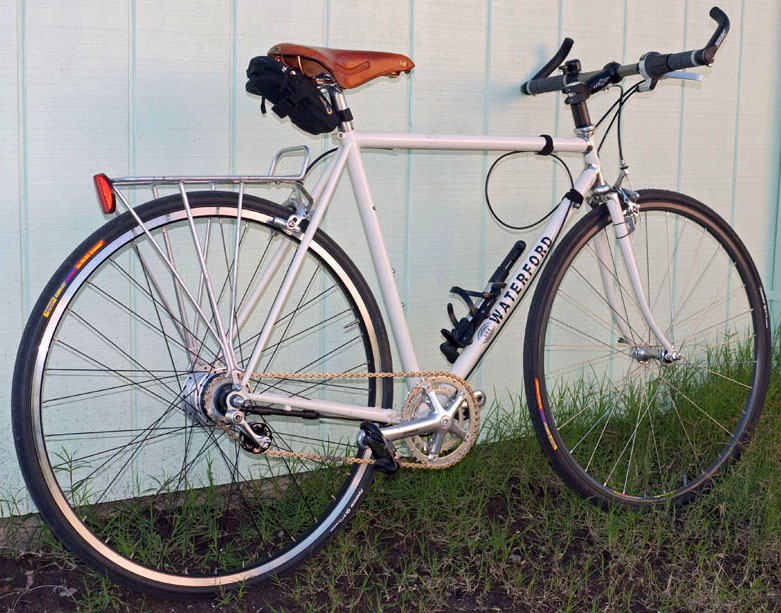 Phil recently updated us on his RS-22. ". . . my reincarnated RS-22 (ivory with stainless lugs). I wanted to try it as a commuter bike, and it works just fine. The hub is a SRAM i-Motion 9, and 42/20 gearing gives plenty of range, so I'll probably swap out the crankset for a single gear."