Waterford Rider Gallery
Thanks to the many fine Waterford owners who've contributed photos to this gallery.




Phil Ballou shows of his Stainless Stunner!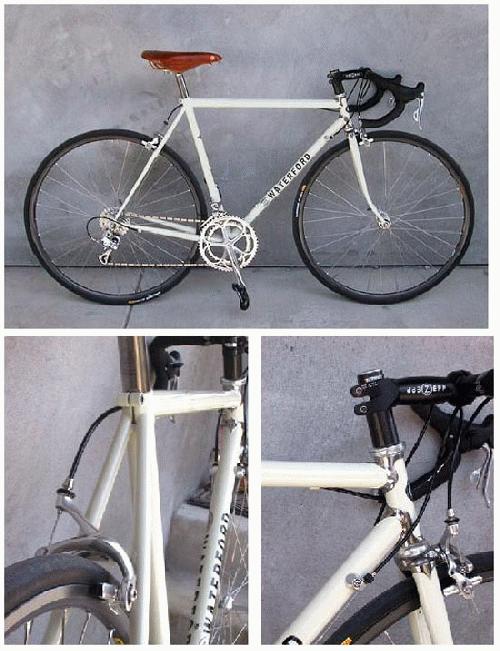 Phil, who hails from Alemeda, California, got himself a RS-22, outfitted by Bicycle Classics, "Here are some photos of my new RS-22. The color is ivory with black letters on silver. The chrome lugs, threadless fork, and the RIDE are sweet."