Waterford Rider Gallery
Thanks to the many fine Waterford owners who've contributed photos to this gallery.




Dave Fairburn's 'Rod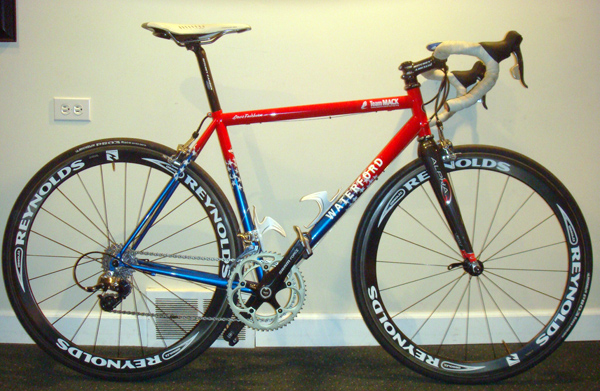 Dave sent in this handsome photo of his "most excellent R33". Dave rides with famed midwest masters squad Team Mack. He adds, "Fully loaded as seen 16.5 lbs! Great crit bike. Stiff and fast. This is why MACK selected Waterford. Steel is still king! Thanks for a great bike."