Waterford Rider Gallery
Thanks to the many fine Waterford owners who've contributed photos to this gallery.




This isn't in Kansas Any More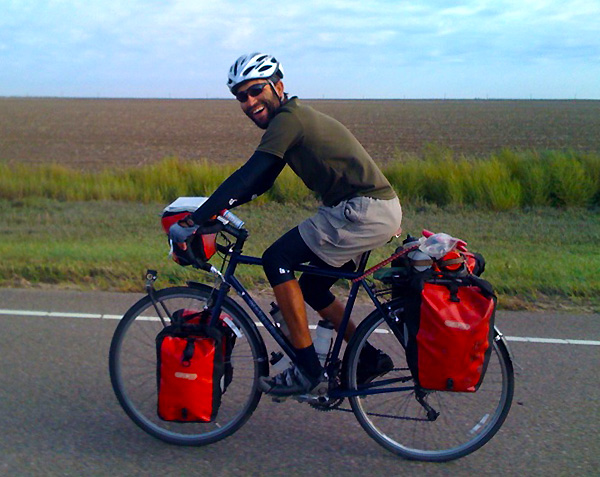 Aaron Waxman sent in this photo taken of him crossing the ever-so-flat Kansas on the T-14 he got through Revolution Cycles in Washington DC. One hour later he hit Colorado.
Aaron logs part of his trip and provides all sorts of cool background and tips at his web site.