Waterford Rider Gallery
Thanks to the many fine Waterford owners who've contributed photos to this gallery.




Marc Hollander's Snake Alley Special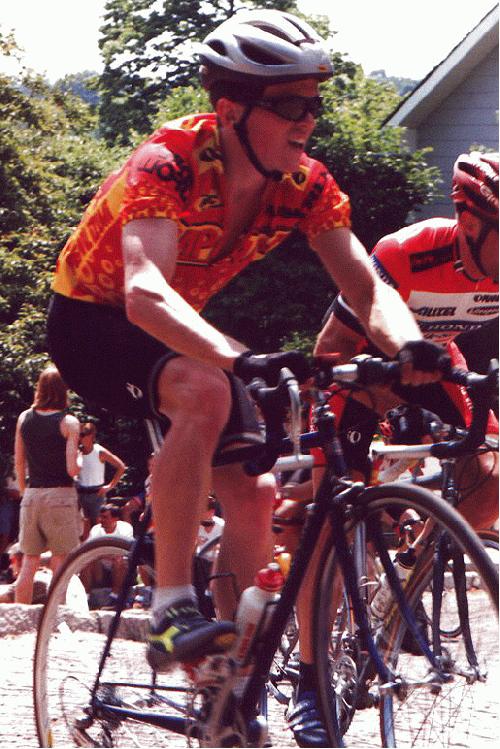 "Waterford Precision Cycles is the Wisconsin gem that makes my heart flutter. I've never been so anxious about a bicycle until the day I received my frame box with my 54 cm Daytona Blue Waterford 1200. I've been on my 753 Waterford for nearly 5 years and know I'll never part with it. It's become a part of my family known as 'The Waterford" simply because no other name would do. As a competitive road racer, I look forward to my yearly pilgrimmage to eastern Iowa to participate in the Memorial weekend races including Wapello-Burlington Road Race, Snake Alley Criterium, Muscatine Criterium, and the Quad Cities Criterium. As a Waterford enthusiast, it is a reunion and opportunity to see other racers prized Waterfords and swap stories of their speed, strength, and beauty. There is no other feeling of pride and joy like sitting on the hill of the Snake Alley and watching a multi-colored stream of Waterfords climbing the cobbles. It is a vision of racing the revered cobbled climbs of Belgium, but in our backyard of Burlington, Iowa. "