Waterford Rider Gallery
Thanks to the many fine Waterford owners who've contributed photos to this gallery.




Adrianne Schmidt Sets 3k Record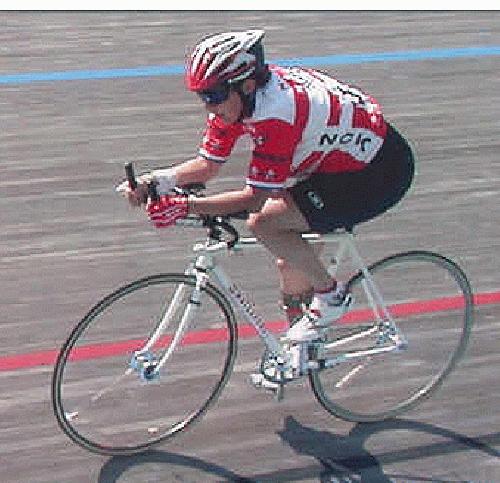 Adrianne Schmidt not only took Gold at the 2001 Disabled Women's Nationals but set a new record for that event, chopping 6 seconds off the previous record. Riding her new Waterford 1700 at on the Wood track in Blaine, Minnesota, Adrianne provides inspiration for all of us!