Waterford Rider Gallery
Thanks to the many fine Waterford owners who've contributed photos to this gallery.




Judy Dunlap Conquers Italy on her Waterford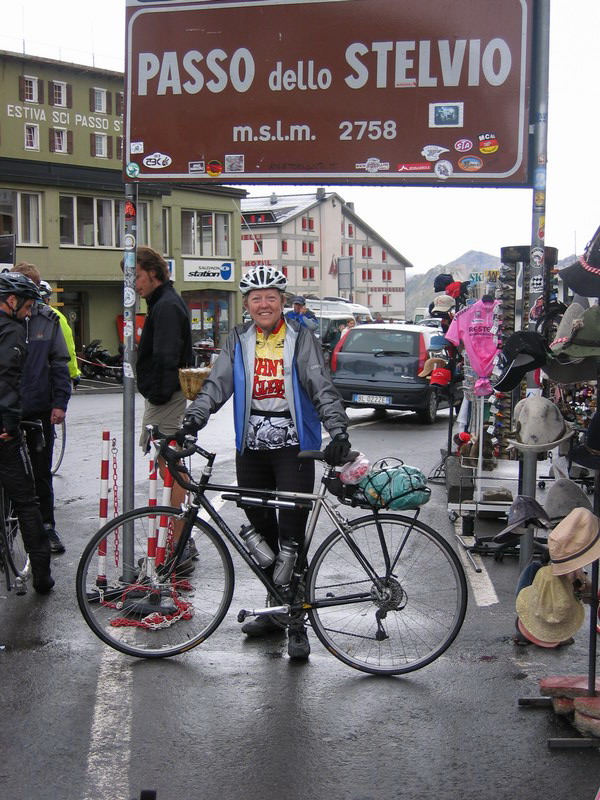 Judy Dunlap is shown here at the top of Stelvio pass - over 8000 in elevation - with her 50cm RS-22, black to silver fade.

Rich at John's Bicycle in St. Albans WV did his usual magnificant job of building the bike.