Waterford Rider Gallery
Thanks to the many fine Waterford owners who've contributed photos to this gallery.




Joe Platzner Makes the Long Haul in Style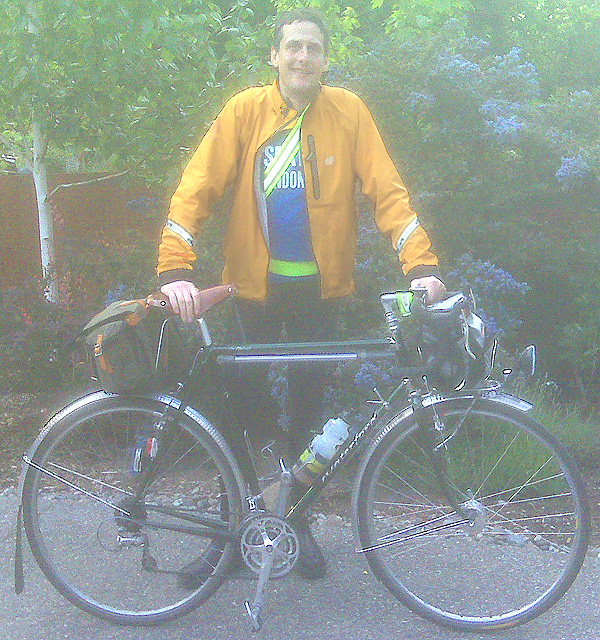 Joe writes, "So I got the new frame together a couple of weeks ago. I absolutely love the way it rides. It's exactly what I was after. You nailed the position. By far the best part is the stable geometry. This bike just does not want to get blown off course.
"I finished my first 600K brevet yesterday on your bike. Even the veterans put this in the epic category. Your bike took a beating, and helped me through. There were crazy gusting winds and shivering descents down frozen mountain passes. I even overcooked one fast, sweeping, bumpy turn near the end of the ride, but the bike just held on. Thanks again to you and your team."
Kind Regards, Joe Platzner