Waterford Rider Gallery
Thanks to the many fine Waterford owners who've contributed photos to this gallery.




Atlanta denizen TR Maloney 'crosses in style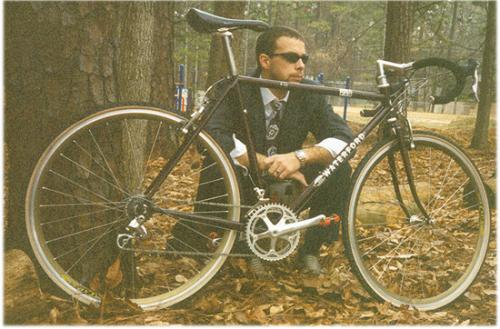 TR Maloney, never one to underdress, owns two Waterfords and is showing off this beauty. This X-11 Cyclocross in our extended pallette metallic Root Bear with White decals and Black accents brings earth tones back to the wilderness. It's set up with Dura Ace STI, Shimano XT V-brakes (and V-Daptors) wheels with Mavic CXP-21 rims.