Waterford Rider Gallery
Thanks to the many fine Waterford owners who've contributed photos to this gallery.




August 2004 Factory Ride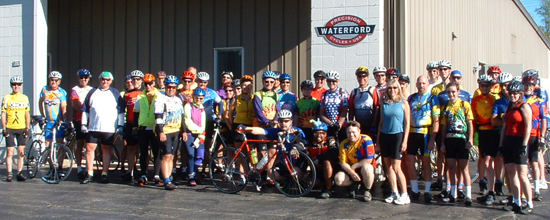 Even our blacked-out factory couldn't dim the smiles on the 40 plus riders on this rider. the Wheeling Wheelmen put together a great route through around the glacially sculpted Lake Geneva area. We were also joined by a strong contingient from the Bicycle Club of Lake County on this picture perfect day.

The power outage was sponsored by some poor bird who collided with the wrong end of a power pole. All was well at the shop by 9:30 and on the road all day.