Waterford Rider Gallery
Thanks to the many fine Waterford owners who've contributed photos to this gallery.




David Maletsky hits California Coast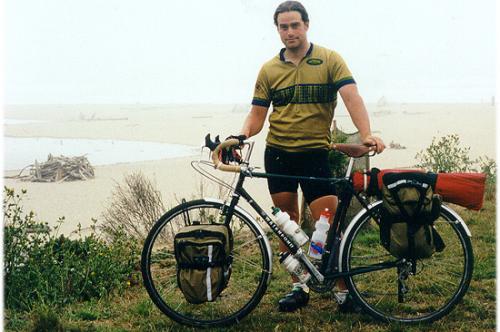 Dave got his 56cm 1900 Adventure Cycle as a bonus for working at one of our shops. He built it up with Bruce Gordon racks and tan Lone Peak panniers. This photo was taken along Highway 1 just south of San Francisco. It was a very nice ride!