Waterford Rider Gallery
Thanks to the many fine Waterford owners who've contributed photos to this gallery.




Norm Barker rejoices over his proven steed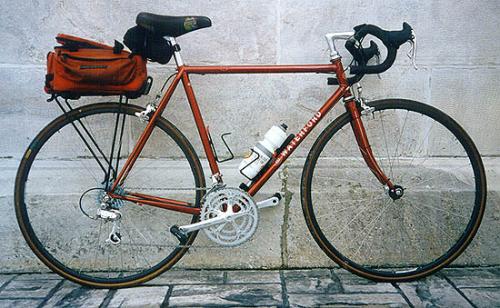 We received this delightful letter from Waterford Rider Norm Barker of Baltimore, Maryland:
"My Waterford 1250 is three years old and I just want you to know how much I have enjoyed this bike. Everything is Campy Record with a Racing Triple. The ride is fabulous - especially on long distance trips."
Norm's 1250 is shown in our famous Candy Red, silver decals with black accents and matching deluxe pinstriping. Norm worked with our friends at College Park Cycles.