Waterford Rider Gallery
Thanks to the many fine Waterford owners who've contributed photos to this gallery.




Second Life for Doris' Bike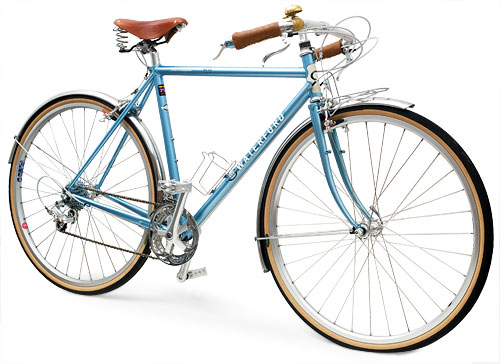 This RS-22 had bosses for Mafac Centerpulls added, allowing it to be converted to a larger tire 650B design and a perfect cafe bike. For more specs . . .