Waterford Rider Gallery
Thanks to the many fine Waterford owners who've contributed photos to this gallery.




Nothin' Like a Kentucky Spring Day for Dan and Heidi Leugers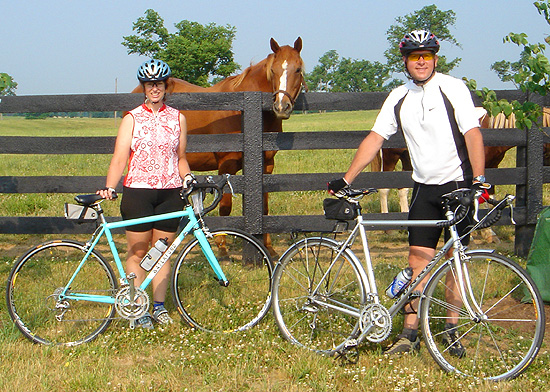 Dan sent this great shot from their bike tour of Kentucky's gorgeous horse country. He and wife Heidi toured for six days around Lexington, Kentucky on their Waterford-built bikes. Dan has started organizing Waterford / Gunnar rides though their favorite shop, Jim's in Cincinnati.
Thanks, Dan and Hiedi!