Waterford Rider Gallery
Thanks to the many fine Waterford owners who've contributed photos to this gallery.




Thomas Calsa Breaks in his new X-14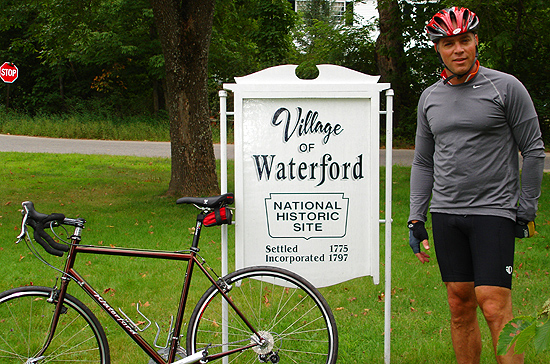 Here's a quiz: Which Waterford is this? Only Thomas knows for sure, but we've found cities and villages named Waterford in over a dozen states: Massechussetts, Connecticut, NY, NJ, Maryland, Ohio, Illinois, Michigan and, of course, Wisconsin, to name a few. Thomas sent us this photo from his maiden voyage on his new X-14!