Waterford Rider Gallery
Thanks to the many fine Waterford owners who've contributed photos to this gallery.




Young Rider Patrick McCarty already shows his winning spirit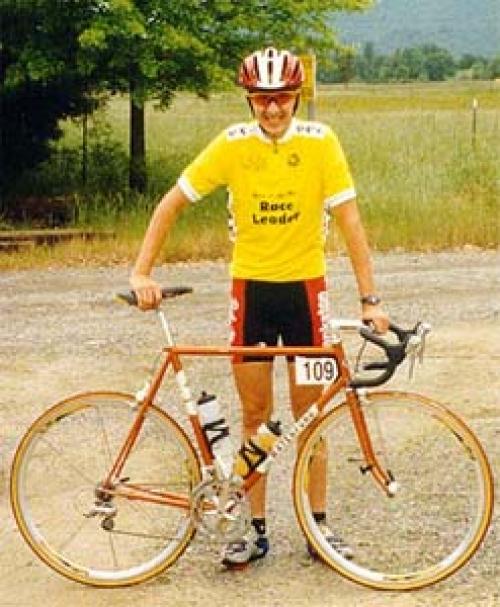 Patrick McCarty won every race in his age group (15-16) last year, including the Doc Martin Memorial Stage Race in Fayetteville, AR., and the Best of the West stage race in Medford, OR. Patrick started competing with the Cat 3's where he's won a couple of races already and typically ends up somewhere on the podium. When he competes in the Pro/1/2's he finishes in the top 10. Thanks to the support of Richardson Bike Mart in the Dallas area (and many other fine supporters), Patrick has not only a great record but also an even brighter future ahead of him. Way to go!
Oh yeah and by the way, Patrick really likes his 2200 Road Racer - Burnt Orange with Ivory Panels!