Waterford Rider Gallery
Thanks to the many fine Waterford owners who've contributed photos to this gallery.




Great Escape Team leader Mark Knights shows his stuff and team spirit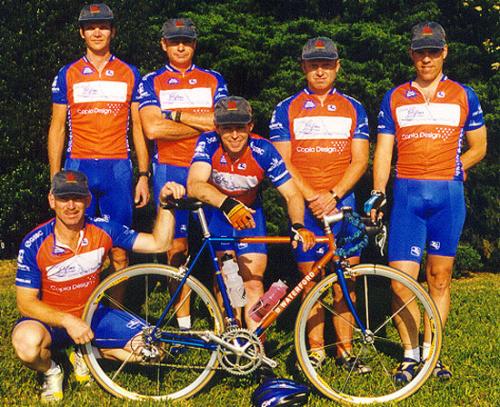 Mark Knights bought his Waterford three years ago and is among the leaders on Great Escapes powerful Cat 2 team out of Greenville, South Carolina. "Our team has had a lot of success this season. we've won or placed in every race entered. I think that we have the strongest masters team in the country, and have the results to back it up. we are all cat 2 racers with over 50 medals among us. We have dominated the race scene in the Southeast and we are looking at the Nationals to stake our claim as the best. I have loaned my Waterford on many an occasion and have had not one negative remark. "
Mark has one of the very first Reynolds 853 equipped 2200 Road Racers.