2022 Factory Ride is On!  Saturday, July 23.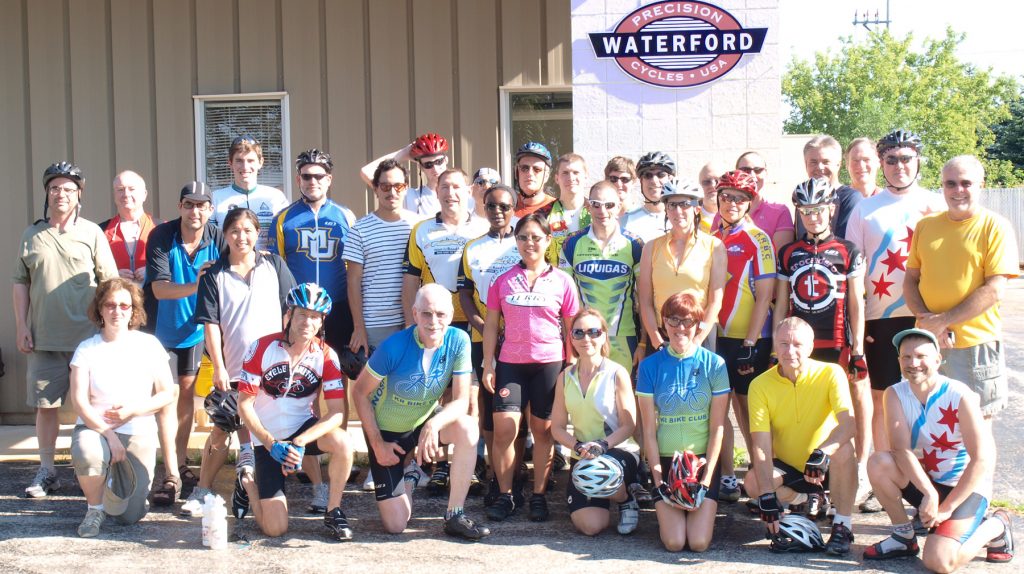 Thanks to the high vaccination rates, we will be putting on our annual factory ride on Saturday, July 23, 2022.  We'll have a factory tour at 8 am and we roll at 8:45.  Routes will be about 25 miles, 45 miles and 62 miles.
We encourage people taking the factory tour to wear a mask – just in case.
Here are links to electronic files:
Link to 27-mile route:
https://ridewithgps.com/routes/36869817
Link to 42-mile route:
https://ridewithgps.com/routes/36879275
Link to 62-mile route:
https://ridewithgps.com/routes/36882233
The ride is free, though we welcome donations to the Bicycle Federation of Wisconsin, our state advocacy group. These rides are conducted thanks to the support of a number of local bike clubs, especially the KR Bike Club (Kenosha / Racine) who help organize the route and bring treats. Limited SAG support (non-first aid trained) is provided.
Routes vary in length from 12 to 70 miles. You'll enjoy relatively quiet roads through some of the more scenic areas in southeastern Wisconsin and rest stops at local businesses for food and drink. You can start your visit with a tour of the Waterford factory which starts at 8 AM sharp.
Riders at all levels are welcome. It's a great opportunity to ride with friends and to meet new people. We encourage riding in groups and organize participants by ability and ambition. Helmets are required, as is signing a ride waiver for the club and for Waterford. Cell phones are recommended safety gear, though coverage in the area can be spotty.
Bad weather threatening? Visit this page or the Waterford facebook page for the most up-to-date info.
Keep on ridin'!