R-33 Road Racing
Arguably the finest riding racing bike in the world, the R-33 builds on decades of support for the national and world championship cyclists.  Like a tightly wound spring, the R-33 gives back the energy you put into each pedal stroke, thanks to Waterford's custom tubing palette based off the pioneering True Temper S-3 tube spec.
Waterford then customizes the tubeset and the geometry to optimize the riders performance and comfort.  Combine this with Waterfords extensive range of steel and composite forks, and the result is a glove fit with each rider's needs and aspirations. Top it off with Waterford's legendary craftsmanship and range of finishes, and the R-33 becomes the fastest rolling art you can buy.
Your 33-Series Waterford can be designed for disc brakes and tapered steerer composite forks.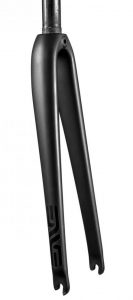 Enve Road Fork
This proven design offers light weight with  1 1/8″ steerer, road race (49mm) brake compatibility.  Offered in a variety of rakes to match your frame geometry.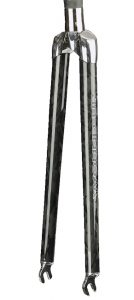 Waterford Straight Blade Fork
Crafted with butted and tapered 4130 blades, investment cast crown and stainless steel dropouts, this fork offers excellent shock absorption and responsive handling. It comes painted to match the frame.