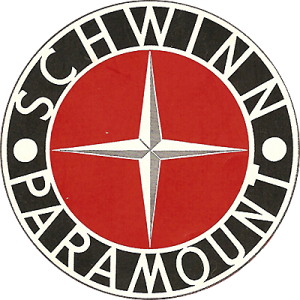 The Schwinn Paramount represents the cultural roots of Waterford. For decades America's leading competition and custom bike, the Paramount represented the ultimate aspiration of every young American racer and bike builder.
From its introduction in 1938 to the final bikes of the 1990's, the Paramount advanced both the art and science of bicycle design and craftsmanship, as Waterford has continued in its own history. For this reason it holds a special place in our hearts.
We've divided the Paramount history into three phases.
First the early years from 1938 through 1958. Paramount burst on the scene in the late 30's and enjoyed phenomenal sales, only to be nearly snuffed out by World War II. After the war, interest in racing and fine bicycles waned until the late 50's.
Second came the so-called Classic Era from 1958 to 1979. This is the period when Paramount dominated the US pro bike scene and inspired many a racer and builder.
Finally came the Waterford Paramount Era, led by Marc Muller. This became the basis Waterford Precision Cycles.
In addition, we provide other resources to support the Paramount enthusiast:
Other resources: