With all of the brake options in the World, take a look at what we have available to suit your needs. Options will vary on wheels, tires, and fender options.
DISC BRAKES
There is no tire size limit, but there are a ton of standards. We try to cover them all and keep up to date. take a look at what suits you best for your ride.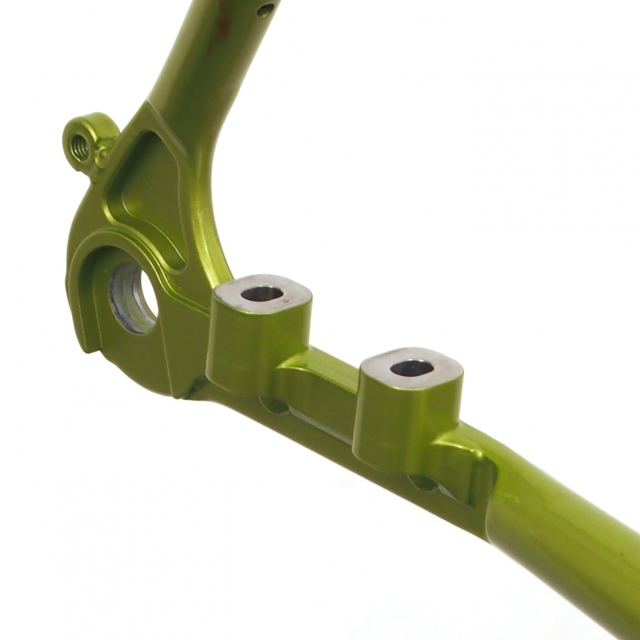 FLAT MOUNT DISC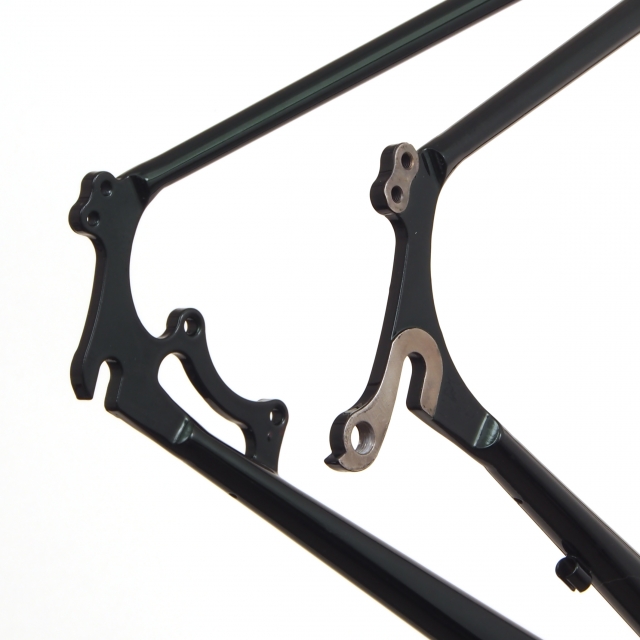 CHAINSTAY DISC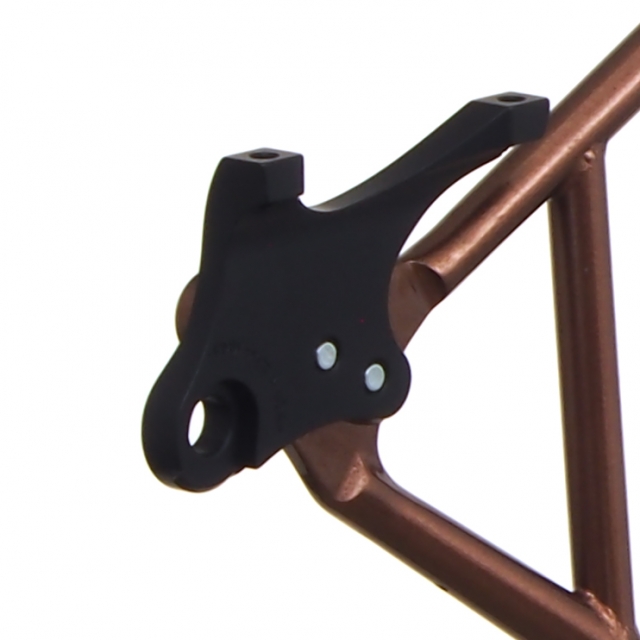 POST MOUNT DISC
Brakes: Your wheel diameter, tire and fender clearance requirements will determine the available brake styles. Most "road" brakes are limited to 25C (1 inch) tires without fenders. For racing, of course, it's a must. They are functional for a wide range of good weather road riding.
In recent years, good quality brakes have appeared on the market that provide the style of a road brake while providing more room for bigger tires plus fenders. A growing number of riders are choosing cantilever and disc brakes to accommodate a wider range of tire and fender options. They can ride with the same 23-25C tires when conditions permit but can go to a fatter tire for different kinds of terrain and riding conditions.

The list at right shows examples of popular brake styles and their maximum tire size limits.
ROAD/DUAL PIVOT
49mm – Up to 28c

57mm – Up to 28c plus fenders

64mm – Up to 38c plus fenders
V-BRAKE/LINEAR PULL
2.1″ Max Tire Size
CANTILEVER
2.1 Max Tire Size plus fender with option for a threaded bridge for barrel adjuster.